The NIT Partner Event "Growing Together" – Riyadh, 15 March 2017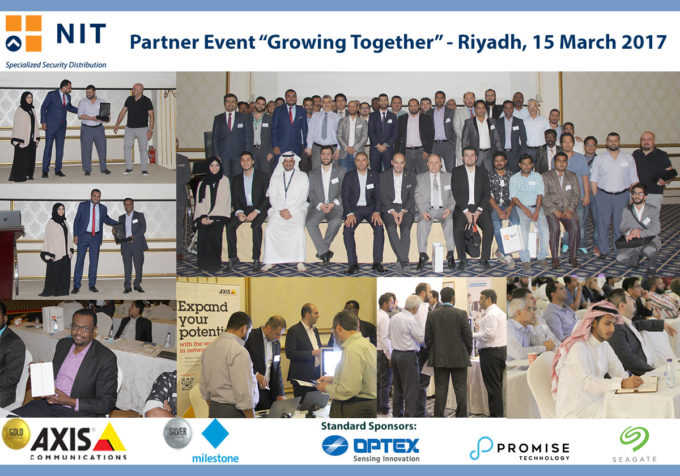 Earlier in 2015 NIT launched its Growing Together initiative, a platform established together with our 20+ technology partners. We arrange recurring partner events and training sessions across key markets, networking with existing and new customers and offering continuous education and updates on our respective product offerings.
As part of this initiative, the NIT Partner Event "Growing Together" was held in Riyadh on the 15 March 2017 and brought together 98 customers from 55 leading companies in Saudi Arabia security market. The event offered the live demonstrations and inspiring presentations from the industry leaders like #AXIS, #Milestone, #PromiseTechnology, #Optex and #Seagate, sharing their latest innovations and updates.