Construction security and more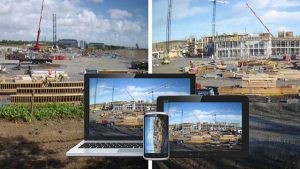 Construction sites considered one of the most dangerous and vulnerable areas in terms of security. Theft, Arson and malicious damage are equally unpleasant site security problems considering construction sites nature, accidents probability is the most. A site operator's reluctance to improve general site security is usually because of cost, especially with contractors operating at very low margins.
However, uninsured costs following an incident are often greater than the cost of improving site security in the first place, so neglecting to do so proves to be a false economy. Every year construction site workers, and others are killed or injured because construction activities have not been adequately controlled. And the cost of dealing with that can be significant in terms of time, indemnity spend and fines. In addition to the reputation cost.
Construction plant security is particularly challenging area. But this situation has improved as a result of the construction industry taking advantage of security schemes and equipment. Where security precautions are in place, notices should be displayed around warning this is the case.
Ideally, access should be controlled for all sites. The fewer known access points, the lower the risk of illicit entry. Also Perimeter protection boundaries need to be strong and high enough to keep intruders out. External lighting providing external lighting on the site can also deter potential intruders. Also Remote monitored alarm systems can be set up in addition to CCTV at the outset. It can offer a deterrent against malicious damage, arson, or theft attacks.
Improving security
It is important to have an efficient surveillance system to protect the site. Many have chosen Axis network video solutions, and benefit from capabilities such as: Automatic alerts when someone enters the perimeter or a restricted area, Night-vision, HDTV-quality video images with exceptional level of detail, Real-time access to live and recorded image, Easy-to-install, outdoor-ready cameras.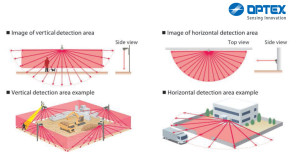 OPTEX Protecting external areas with REDWALL products which is specifically designed to integrate with and enhance CCTV operation providing a new level of flexibility and control with performance, effectiveness and reliability. For example, Laser detector is an. It has wide coverage and precise detection which mean less no of detectors and easy installation. Once detector is alerted, it will guide PTZ cameras to the exact location of the intruder.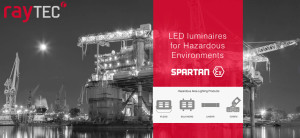 Raytec With wide range of LED illuminators to create a safer global environment whether used in combination with surveillance cameras or as general area lighting. Improving the safety of any area at night and to improve the performance on any CCTV system under darkness.
Beyond Security
In addition to security purposes, CCTV can easily become a valuable tool to increase the overall production efficiency. It offers the possibility to remotely access live images making it possible to remotely monitor work processes, instantly detect and respond to incidents, and provide remote troubleshooting and maintenance support.
Every project manager want to control and monitor time, money, quality and safety. CCTV is a great way to have an audit trail of your project. Easily monitor the live view streams or run recording video to learn how to improve the construction progress. If there are any safety issues again go back in time to see what happened and work out improved systems of safe working.
How to use CCTV to your advantage
Improve safety – If you have a near miss on site run through the recorded video and zoom in to the relevant incident. Use this to work out new safe systems of work and to training your people.
Improve productivity and profit – Each month review the recorded video and see how you can improve site processes to improve effective working. See where you can find waste. Transport waste, waiting time waste, process waste, looking for things on site waste. By identifying waste and changing your process you will become more effective. This will drive profit.
Improve quality – When you have a quality issue on site, review the video and see why the process went wrong. Use the video to training your teams to ensure quality remains high. Analyze snags and see how you can reduce them.
Reduce site visits to monitor progress – With your phone app you can monitor progress anywhere, at any time.
Share it with your team – remote access to the system will be available for authorized individuals.
Time-lapse of construction is a popular way to document how a building was made. It is quite common for marketing the new project about to be opened.
A weather-proof network camera would have to withstand many months or even few years of varied weather elements, all the while capturing clear and detailed images of the construction site in sequence several times per hour. For simplicity of installation, power over Ethernet (POE) compatibility would be an important feature, so that a single network cable could provide both power and data connectivity especially when the camera is pole mounted.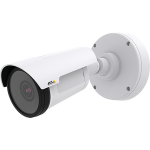 AXIS camera with embedded time lapse recording capability and HD or even multiple mega pixel resolution is the perfect choice for time lapse application, Low light visibility is also a key characteristic, camera will provide usable images at early morning and evening shots when the lighting is less than ideal or worsened by dark clouds and rain. This can give an added value to your CCTV system without deploying separate complicated and expensive time lapse system.